H.A.V. Bulleid amateur film maker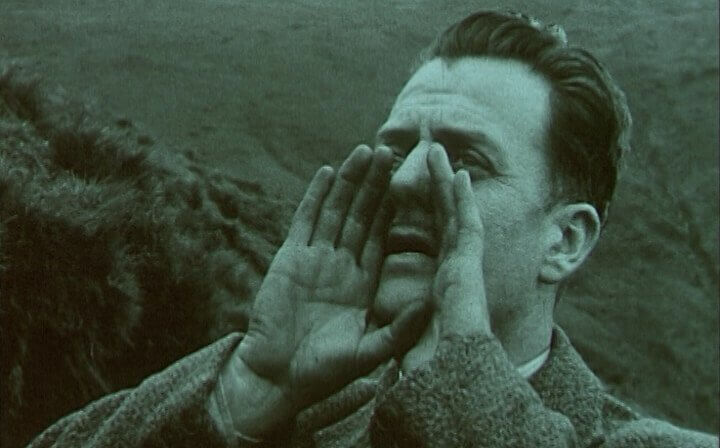 Henry Anthony Vaughan Bulleid was born in 1912 and raised on the railways, in the shadow of his father, O.V.S. Bulleid, who later served as the Chief Mechanical Engineer of Southern Railway between 1937 and 1948.
It was during Bulleid's education at Ampleforth in North Yorkshire, that he developed a passion for cinema. Selected to assist monks in the operation of a 35mm projector in the school theatre, he also attended the local cinema twice a week and began to make short films aping everything from knockabout comedy to melodramatic tragedy, roping in friends, family and even local clergymen.
Despite his father's desire that he should follow him into railway engineering, Bulleid's passion for film led to a visit to an Elstree Studios producer to investigate career prospects. Informed that his son would have to start at the bottom like everyone else, Oliver Bulleid insisted that he study engineering allowing him to 'do whatever he likes as a hobby'.
Having gained an engineering degree from Pembroke College Cambridge, H.A.V. Bulleid took an apprenticeship at the Derby Works, following his father into a distinguished career on the railways. A cine camera was never far from Bulleid's side, however, and he continued to make films wherever he went, whether at home, working away or on holiday, visiting family or staying with friends.
In 1936, Bulleid began writing a column for Amateur Cine World, initially sharing film-making tips with readers until wartime celluloid shortages forced a switch to writing articles about library films, providing in depth analysis of some of the silent era classics on which he had fed his voracious teenage appetite.
Leading a busy work and social life, Bulleid's filmography contains amateur dramatic shorts filmed in North Yorkshire, Derby, Cambridge, Surrey, Wales, and even a semi-fictionalised travelogue of a car journey to Paris. A connoisseur of home-movie presentations, Bulleid was also a film collector whose donation of 35mm prints to the British Film Institute included a number of unique items.
As well as Bulleid's silent fiction films, EAFA holds a number of test films shot for his column in Amateur Cine World, and the EAFA library holds a substantial run of Amateur Cine World, as well as copies of his film books, 'Trick Effects with the Cine Camera' (1941) and 'Special Effects in Cinematography' (1954). A prolific author, Bulleid also wrote books about his father and other railway engineers, music boxes and business management. Indeed, as a writer, railway engineer, film historian and amateur filmmaker of exceptional quality, H.A.V. Bulleid holds a unique place in the East Anglian Film Archive collection.