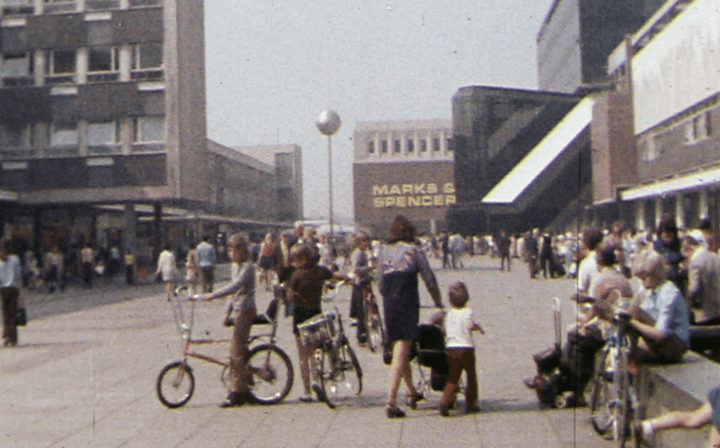 The project took as its focus the first four of the UK's New Towns – Stevenage, Crawley, Hemel Hempstead and Harlow – and brought together some of the experiences of residents through the generations with the hope of sharing stories of the New Towns and celebrating the communities that have helped to shape them.
The project was developed and managed by the Independent Cinema Office (ICO).
This innovative project led to the creation of a critically-acclaimed compilation film, which was screened across the UK and included rare archive footage licensed from the BFI National Archive, East Anglian Film Archive (EAFA) and Screen Archive South East (SASE).
Alongside this, oral history interviews with residents of the New Towns were recorded, and in May 2019 teaching resources were made available to support the use of the films in schools.
On the project website, the ICO note that: "We recorded oral history interviews with local residents, using the archive footage as a trigger for memories, stories and valuable information that further contextualises the archive films and expands on current records. We were able to deposit these recording at regional screen archives as a permanent, publicly-accessible learning resource, and validating contributors' stories as valuable and important social documents."
Watch a selection of oral history interviews about living in Hemel Hempstead below: