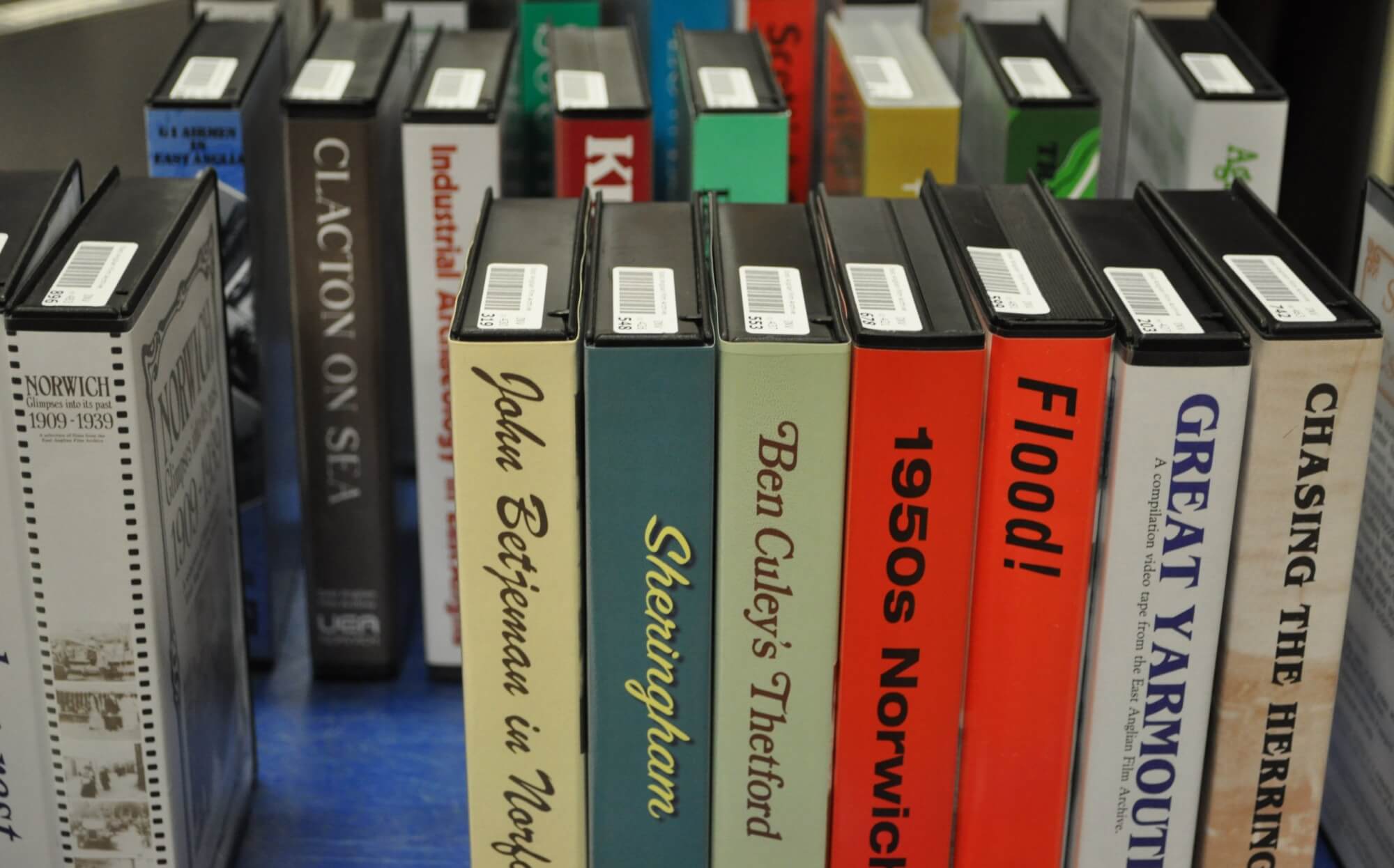 Join the EAFA team in the role of Archive Project Volunteer
Current UEA students are invited to apply to join us in the role of Archive Project Volunteer.
In June 2023, EAFA is undertaking a project to preserve archive compilations made in-house and sold to the public during the 1980s and 1990s. The collection showcases footage of East Anglian life from throughout the twentieth century and is an important part of the history of EAFA itself.
About the volunteering opportunity
This is an exciting opportunity for UEA student volunteers to be fully trained to digitise a range of at-risk videos for preservation, and to gain experience of working in an archival setting. Volunteers will also have the opportunity to get involved in collection photography and summarising the content of the videos.
We would love to hear from you if you can commit anything from half-a-day a week to two days a week. Working hours are flexible but will be approximately 10am – 3pm Wednesdays and Thursdays. The project will start on 31 May and will end on 29 June.
Please note that this opportunity is open only to current UEA students.