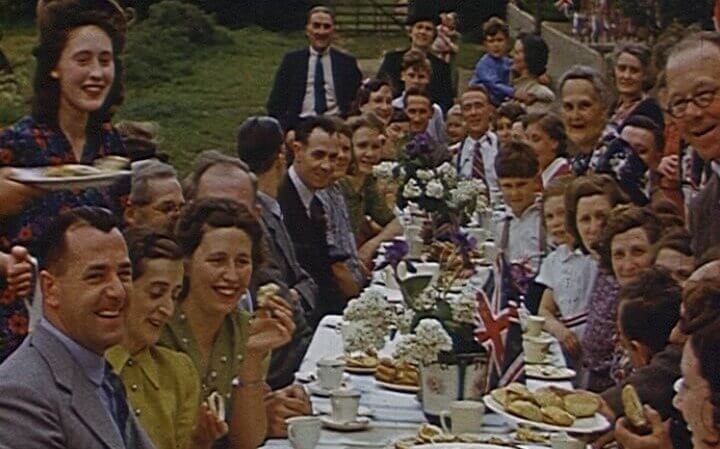 75 years after VE Day on 8th May 1945, the East Anglian Film Archive (EAFA) presents a snapshot of life on the home front in a ten-minute compilation film, available to watch for free on our website.
With scenes from Aspley Guise and Woburn Sands War Weapons Week, Norwich city centre after the Baedeker raids, and street parties celebrating VE Day, we hope that the film will offer a look back in time at some familiar places whilst rekindling memories of the region's tenacity, resilience and positivity – something which no doubt many will be calling on once again at this time.
The footage was captured by amateur filmmakers whose collections are held by EAFA:  Aspley Guise resident A.R. Sinfield, USAAF Radar and Communications Officer Captain Charles Rowsell, Cambridge University don Trevor Spittle, and East Essex Gazette photographer Herbert Smerdon all documented their lives during wartime.  More information about the filmmakers and their films can be found by searching our website.
Any organisation who would like to screen the film should email eafa@uea.ac.uk and we'll be pleased to send you a digital file for your screening and a free licence agreement. We ask that you report back to us with audience numbers.