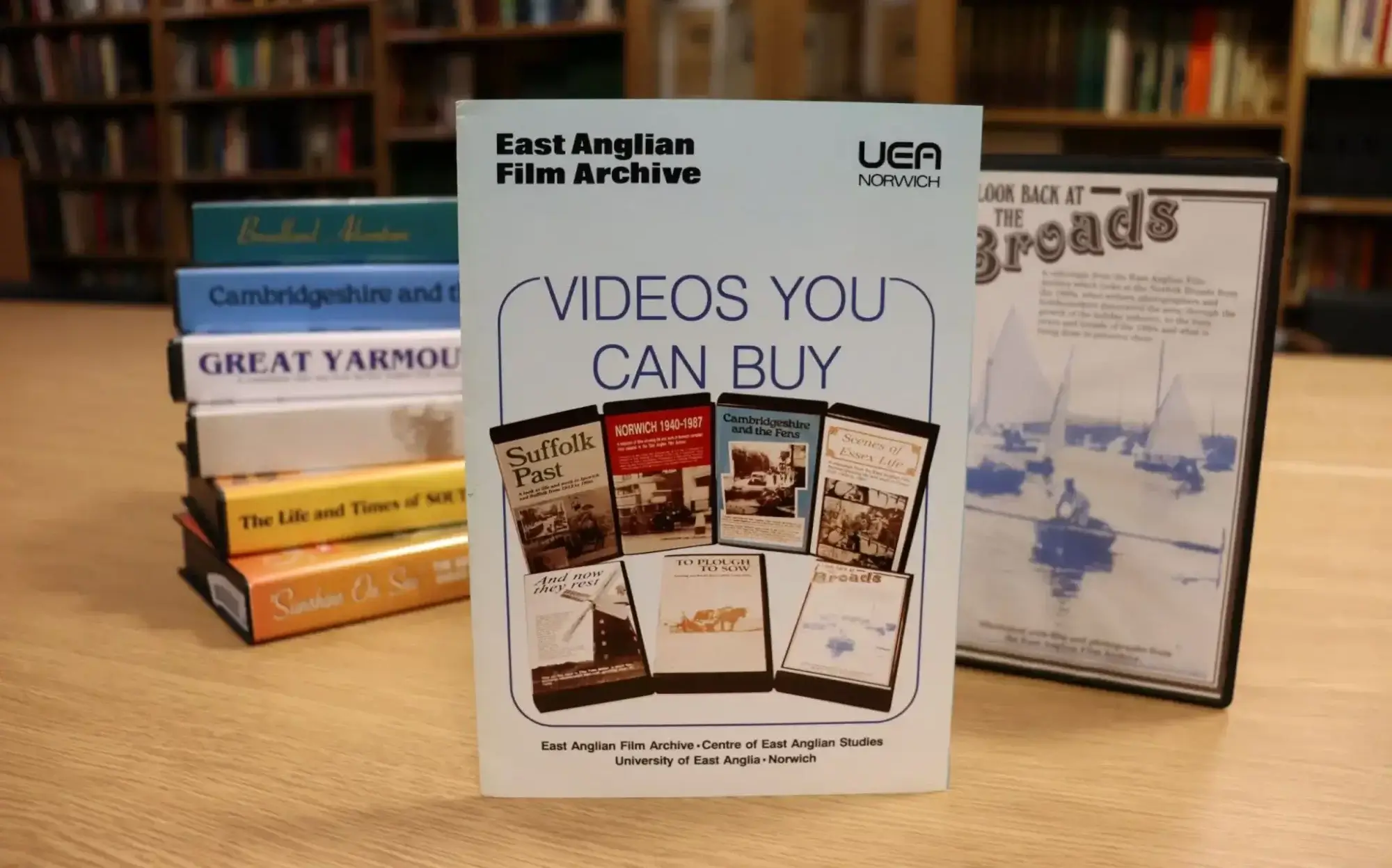 EAFA intern Olivia Croyle shares preliminary findings from a project to bring local history video compilations back from the brink.
A Look Back at Sudbury, Do You Remember? Ipswich, Scenes of Essex Life. These are some of the titles from a collection of over 50 VHS tapes produced and sold to the public by the East Anglian Film Archive (EAFA) from the 1980s to the early 2000s.
Before the Archive had a website, these tapes were one of the ways EAFA made its collection accessible to the public. Now they are archive pieces themselves. The VHS format, meanwhile, is at high risk of obsolescence since playback devices are ageing and difficult to replace.
For this reason, EAFA is undertaking a project to digitise this collection. This will preserve not only a valuable source of local history but also the history of the Archive itself. With the help of a team of UEA student volunteers who are learning to digitise the tapes, we will be able to save these videos for the future.
East Anglia on video
The compilations offer a miscellany of local history footage from professional productions, local newsreels, and amateur home movies held in the archive. One moment you can be watching sleepy village scenes from the 1930s, the next a 1980s promotional video showing off technological innovations at a factory.
Take Sheringham, a 40-minute exploration of the North Norfolk seaside town. The compilation starts with sunny scenes of holiday makers and regattas. But it's not all 'jollificearshuns' (Norfolk dialect for fun and games).
Explore Your Archive is an Archives and Records Association platform to encourage everyone to visit, use, celebrate and be inspired by archives in the UK & Ireland.
EAFA's thanks go to the ARA for the chance to contribute to the Explore Your Archive campaign, and to Olivia for her work on the project.