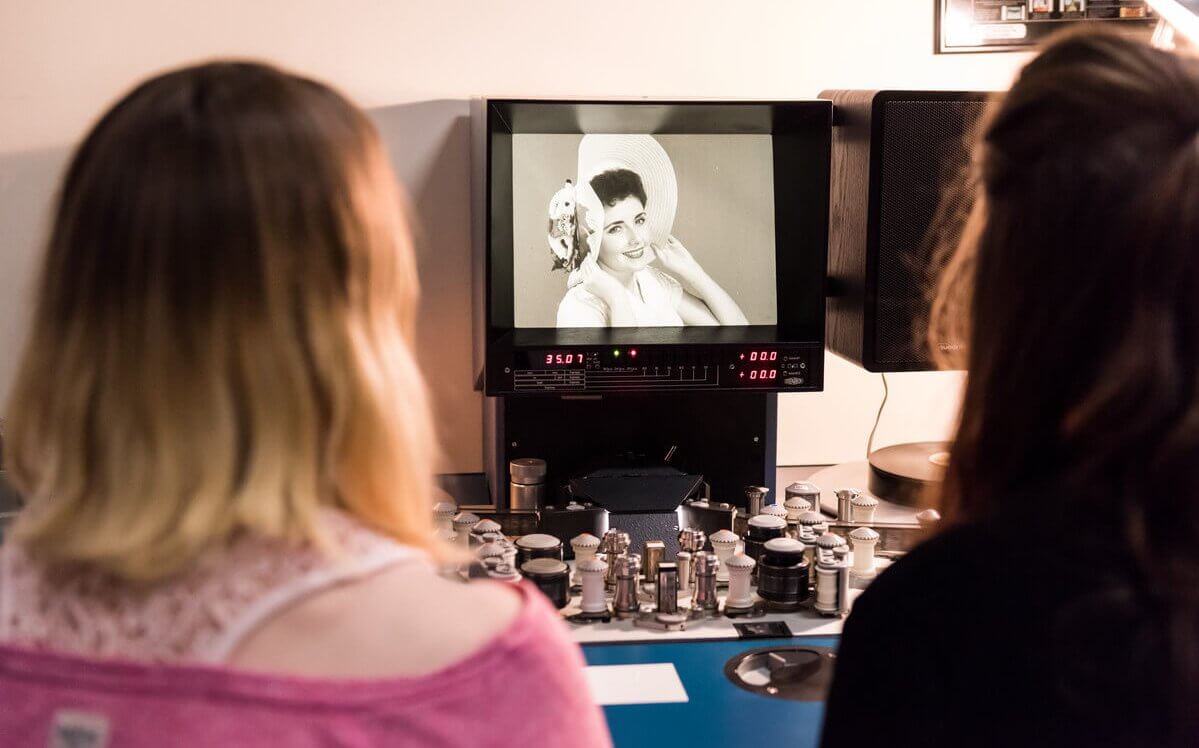 The new Past Forward website is an initiative from the East of England Regional Archive Council (EERAC) which aims to highlight the professional services available from many Record Offices and archive services.  The project has been funded by the National Archives (TNA).
The website is intended to support organisations embarking on a project where they may be working with historic documents, photographs, film, sound recordings or oral histories.
The website features an overview of a range of archive services, including those services offered from a film archive.
The services essentially break down into three areas:
Plan – supporting you with essential budgeting considerations, particularly important during the planning and grant funding application stage of your project
Deliver – from project and archival research to collection, policy, strategy and documentation development, cataloguing, conservation, packaging and storage, digital collecting, gathering oral histories and depositing archives
Engage – a variety of services to help project leads develop ways to engage with the public; from events and celebrations, to book publication, to the creation of exhibitions and websites; help open up projects for the enjoyment and appreciation of others.
The website details how a wide range of heritage projects and organisations are using Past Forward archive services, and gives a few examples of where archive services have helped, including examples of EAFA working with Ely Museum and the Broads Authority.  Ideas that hopefully highlight what is possible and perhaps even give you a few new ideas!
Past Forward Archive Services are available from these participating partners.