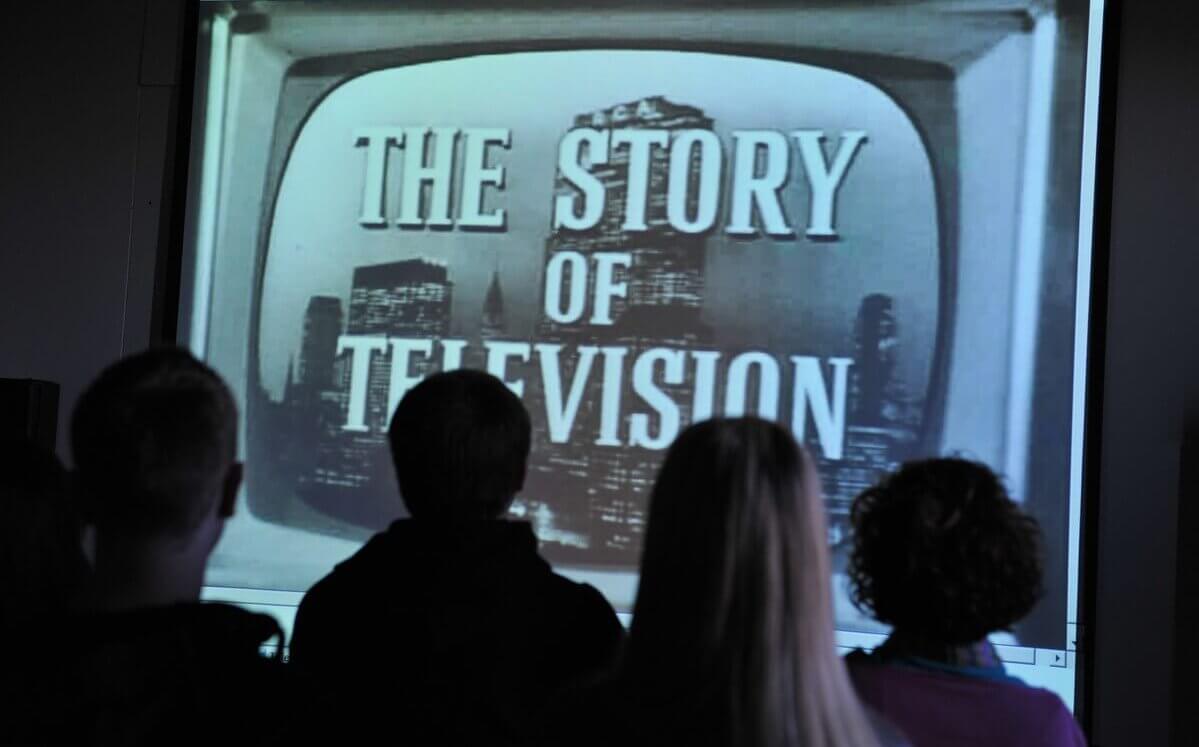 EAFA's annual Mash-up Filmmaking Competition invites filmmakers to make a short film choosing from a selection of archive footage.
EAFA have partnered with the BBC to celebrate their centenary and want you to make a film to help celebrate.  EAFA is digitising BBC films in their collection for the BBC's centenary archive portal Rewind, and are making an exclusive package of BBC films available for filmmakers to create their own Mash-up film.
The Competition Brief
Make a short film of between 1 to 5 minutes in duration.
At least 50% of the total duration of your film must consist of archive footage from the competition package supplied by EAFA.
Filmmakers can also choose to combine the EAFA archive footage with other audio-visual material, for example, contemporary footage shot by the filmmaker or footage sourced from elsewhere.
The competition is judged in two categories – 'Under 18s' and '18 and Overs'.
For further information, tips, and guidance, take a look at the Competition Handout.
The full Terms & Conditions of entry are available here.
The Competition Theme
Each year brings a new theme.  The theme for 2022 is 'Climate Emergency'.
This year's competition theme, 'climate emergency' is considered to be a vital and timely concern, but which also links to a key research strength of the University of East Anglia (UEA). UEA's Climatic Research Unit is widely recognised as one of the world's leading institutions concerned with the study of natural and anthropogenic climate change and has featured prominently in the media, including in BBC's 'Climategate' drama The Trick (2021).
What can I win?
The winning filmmaker in each category ('Under 18s' and '18 and Overs') each win a £250 cash prize.  The winning films are also added to EAFA's collections and preserved for posterity.
How to Enter
If you are aged 18 or over, then download an entry form.
Return your completed, signed entry form to us by email at eafa@uea.ac.uk
If you are under the age of 18, please download and return to us a signed parent/guardian consent form instead of an entry form.
Please read the full Terms & Conditions before submitting your entry form.
How can I Access the Films in the Competition Package?
Once we have received a completed and signed entry form, we will email you a link to download the competition package of archive footage.
Deadline for Film Entries
You have until midday on Wednesday 31st August 2022 to submit your film to us.
For regular updates
Follow us on :   Twitter
Contact Us
Email  eafa@uea.ac.uk