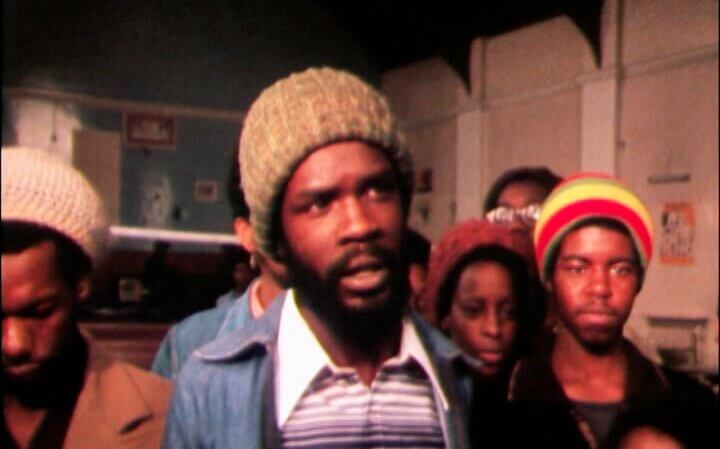 A new 70 minute documentary that features rare ITV Anglia news footage about East Anglia is being screened at the East Anglian Film Archive, The Archive Centre, Martineau Lane, Norwich NR1 2DQ on Wednesday 30th March 2022. The free screenings are at 11.30 a.m. and 1p.m. and seats need to be booked in advance by emailing eafa@uea.ac.uk
Free limited parking on site.
Forever Young is produced by local arts organisation Reel Connections and includes an extraordinary range of local news and documentaries shot in Norfolk, Suffolk, Cambridgeshire and the wider region. With footage sourced from the unique collections held at the East Anglian Film Archive (EAFA) including the archive content of Anglia Television (ITV), Forever Young documents the changes that swept through Britain in the 1970s and 1980s all seen through the lives of young people in East Anglia.
The selection of archive footage ranges from alternative lifestyles and communes in rural Suffolk to shoppers in Norwich being questioned about the new fashion trend of 'hot pants' in 1971.
Reel Connections Director Guy Martin says; "these films offer a unique and sometimes surprising snapshot of the social movements that transformed British society, and how they connected to the trailblazing music – and sometimes outlandish fashions – of the times! We're really excited to be able to bring this material to new audiences".
Forever Young is supported by the BFI Film Audience Network with National Lottery funding as part of New Directions.
For further information please contact EAFA's Archive Manager Angela Graham – angela.graham@uea.ac.uk  01603 592156
Reel Connections is a not-for-profit organisation that uses film and the creative arts to engage and connect communities, groups and individuals across Norfolk and the East of England. Through a varied programme of activities, they work with people of all ages and abilities, particularly those experiencing social and rural isolation.
New Directions is a programme of screen heritage activity led by Film Hub North and the British Film Institute's Film Audience Network. The aim of the programme is to support archive film events that explore pivotal moments of modern history where the people of the UK tried to break with the past, change direction or embark on new journeys.