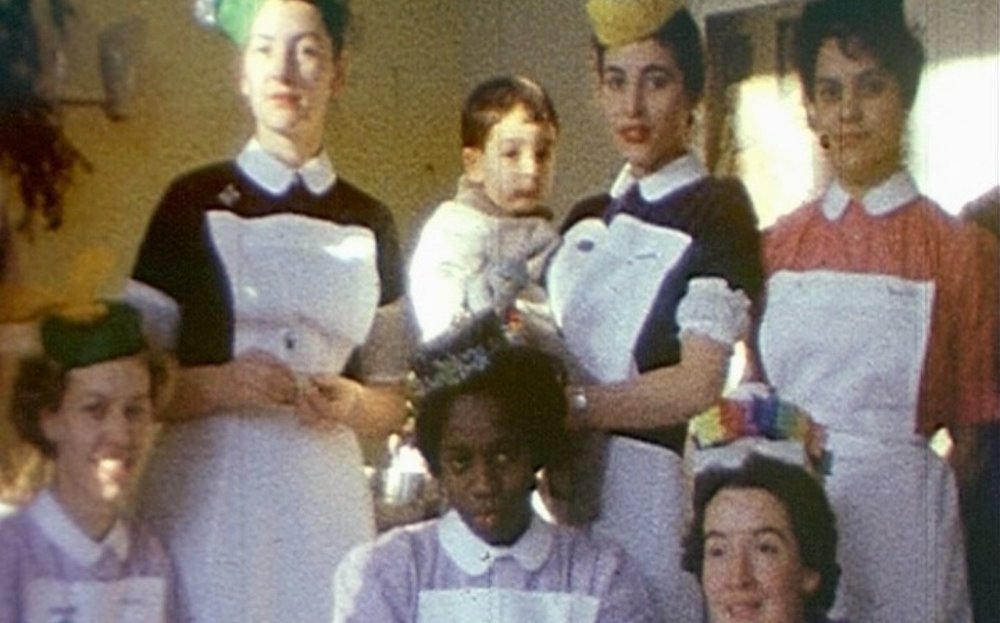 A new film titled 'These are the Hands', looking to raise money for NHS Charities Together, includes material from a Cambridgeshire heart surgeon's film collection held by EAFA.  Produced by the Event and Visual Communication Association (EVCA) in partnership with the British Film Institute (BFI), the film is available to watch here.
Inspired by a poem of the same name written for the 60th anniversary of the National Health Service (NHS) by former poet laureate Michael Rosen, 'These Are The Hands' celebrates the history of the health service through films from across the UK.
EAFA's contribution to the project comes from Christopher Parish: a heart surgeon at Papworth Hospital.  Christopher Parish led pioneering work on heart-lung surgery there and became the first cardio-thoracic surgeon at what is now the UK's largest specialist cardio-thoracic hospital. Christopher was also a keen home movie-maker, and he used a Super 8 camera to film his life and interests in and out of work during the 1960s and 1970s.  His 1962 film, 'The Traditions of a Surgeon at Christmas', viewable in the BFI Player, is a short scene from Catalogue Record No. 221951- Papworth Everard, Cambridgeshire – 'Events 1962' in EAFA's collection. It depicts Papworth Hospital – where Christopher would often visit on Christmas Day – along with the staff who worked there, a visit from the Queen, and scenes of rural life around Cambridgeshire. A group portrait scene taken from the beginning of this film was selected for inclusion in this new film.
100% of funds raised go towards NHS Charities Together who represent, support and champion NHS Charities.
To make a donation, please visit: NHS Charities: Covid-19.