Can you help us to preserve the East of England's screen heritage?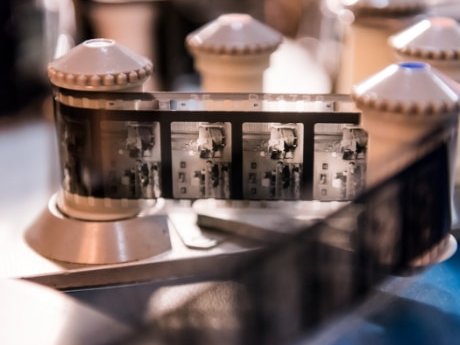 We need your support to help us achieve our purpose of preserving and sharing the screen heritage of our region.
We have currently digitised around 3% of our collection, but our ambition is to digitise much more of our collections. Digitisation helps us to better preserve material for future generations, and to make it accessible to today's researchers, broadcasters, and the public.
But storing, preserving, digitising and cataloguing film, video and digital files is expensive and time consuming. For example, it takes seven hours to digitise one hour of film!
For this reason, we would greatly appreciate your support for our work.
We are actively engaged in diversifying our collections to better represent the communities in our region, and to explore ways to make our Archive more environmentally sustainable. And of course, education is at the heart of what we do, through our teaching activities at the University of East Anglia.
We receive some public funding, and we generate income through licensing film to broadcasters and heritage organisations. However, we need additional support to help us meet our ambitions to preserve and share more of our collections. You can support us through making a financial donation, and by donating your film material to our collections.
We are owned and operated by the University of East Anglia, which is an exempt charity. Make a donation to the East Anglia Film Archive here.
No matter how great or small, we deeply appreciate your help in supporting us to digitise and make accessible our region's screen heritage. Thank you!
Donate your films to EAFA
We are interested in donations of new material on all formats created any time up to the present day.
EAFA aims to acquire films relating to the areas of Bedfordshire, Cambridgeshire, Essex, Hertfordshire, Norfolk and Suffolk including work of the region's film makers and television and digital broadcasters.
Beyond the regional collection, EAFA may also acquire films with the aim of keeping collections together, to ensure preservation in a public archive, and as a resource for education.
We are interested in contributing to the range and value of our collections in representing the diversity of the region's filmmaking and regional identity, and to provide for comparison and contrast within the collection.
Offers of collections are welcomed, and each is discussed with the owner on a case by case basis. Decisions on acquisition are made by an internal acquisition panel.
Please contact us in the first instance to discuss your potential film donation.