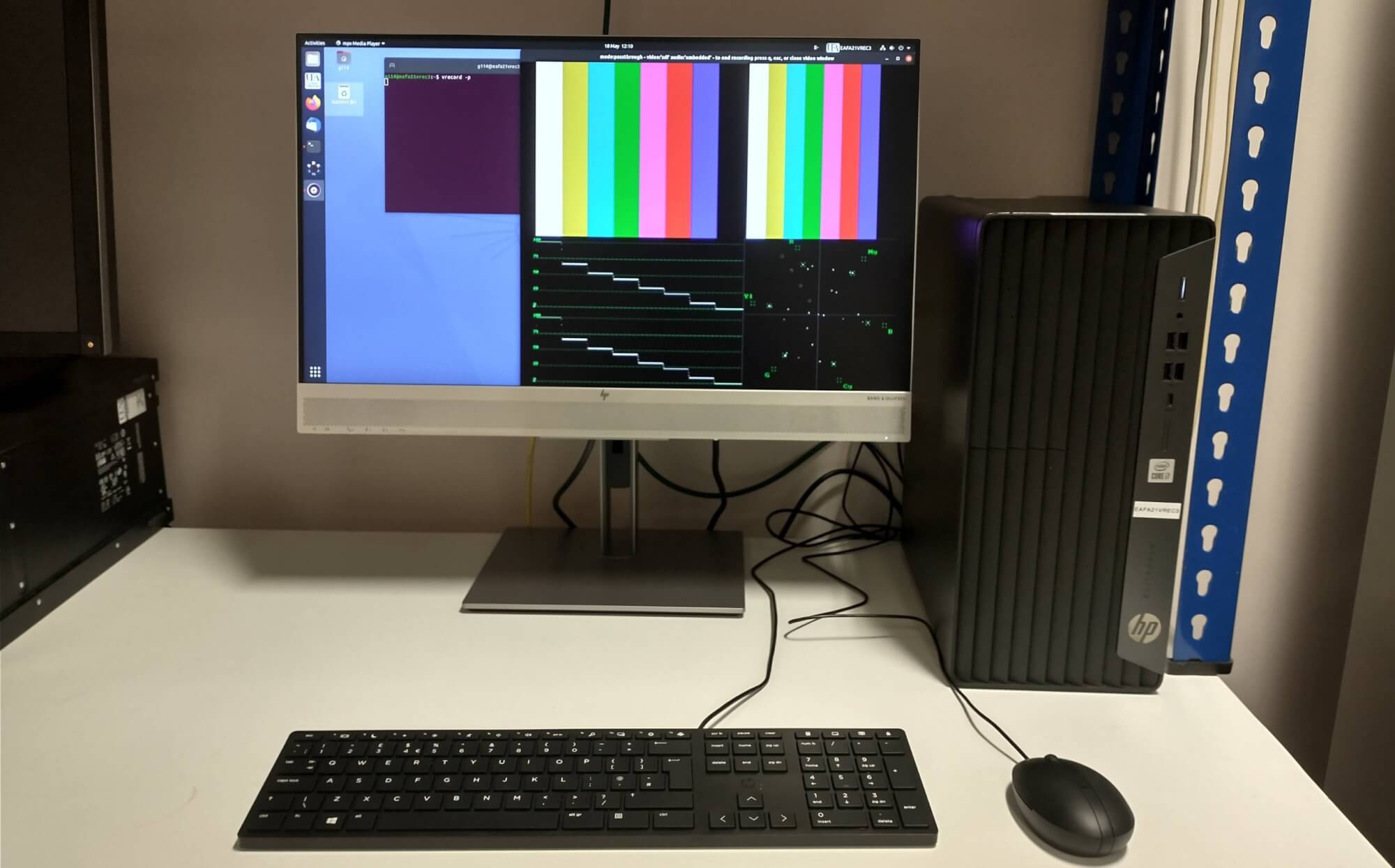 EAFA successfully secures Arts and Humanities Research Council (AHRC) Capability for Collections (CapCo) funding.
This funding will allow the East Anglian Film Archive (EAFA) to considerably extend and accelerate its preservation of extremely at-risk video collections that represent invaluable research resources for a range of academic disciplines. The Arts and Humanities Research Council (AHRC), part of UK Research and Innovation, has confirmed funding to purchase seven video digitisation suites. Access to moving image material on video will be beneficial to research. It will enable the archive to provide researchers with easier and quicker access to video material for projects. EAFA is a thriving research centre within the University of East Anglia (UEA), with the archive collaborating with academics from across UEA on a range of funded research projects (UKRI/TNA/NLHF) and educational initiatives in areas including media history, digital heritage, screen education and medical humanities. These projects reflect the strengths of EAFA's collections in amateur filmmaking (including the international, award-winning Institute of Amateur Cinematographers (IAC) collection) and regional television (BBC East/ ITV Anglia), but also EAFA's cutting-edge digital expertise and infrastructure.
Professor Christopher Smith, Executive Chair of AHRC said:
'Galleries, libraries, archives and museums are the bedrock of our culture and heritage economy, anchoring us to our past and pointing to innovation to safeguard our future. As these institutions are increasingly vulnerable, it is essential that we invest in the research facilities that drive their success. Working alongside institutions that define our cultural sector, Capability for Collections is a £15 million investment which will modernise these spaces and serve modern communities for generations.'
EAFA's Academic Director Dr Tim Snelson who is leading the project commented:
'This funding will allow us to enhance and accelerate the Archive's ongoing preservation work on at-risk video collections, making them accessible to UEA's academic community and external researchers. The new digitisation suites will also allow us to develop future skills for UEA staff, students and volunteers'.