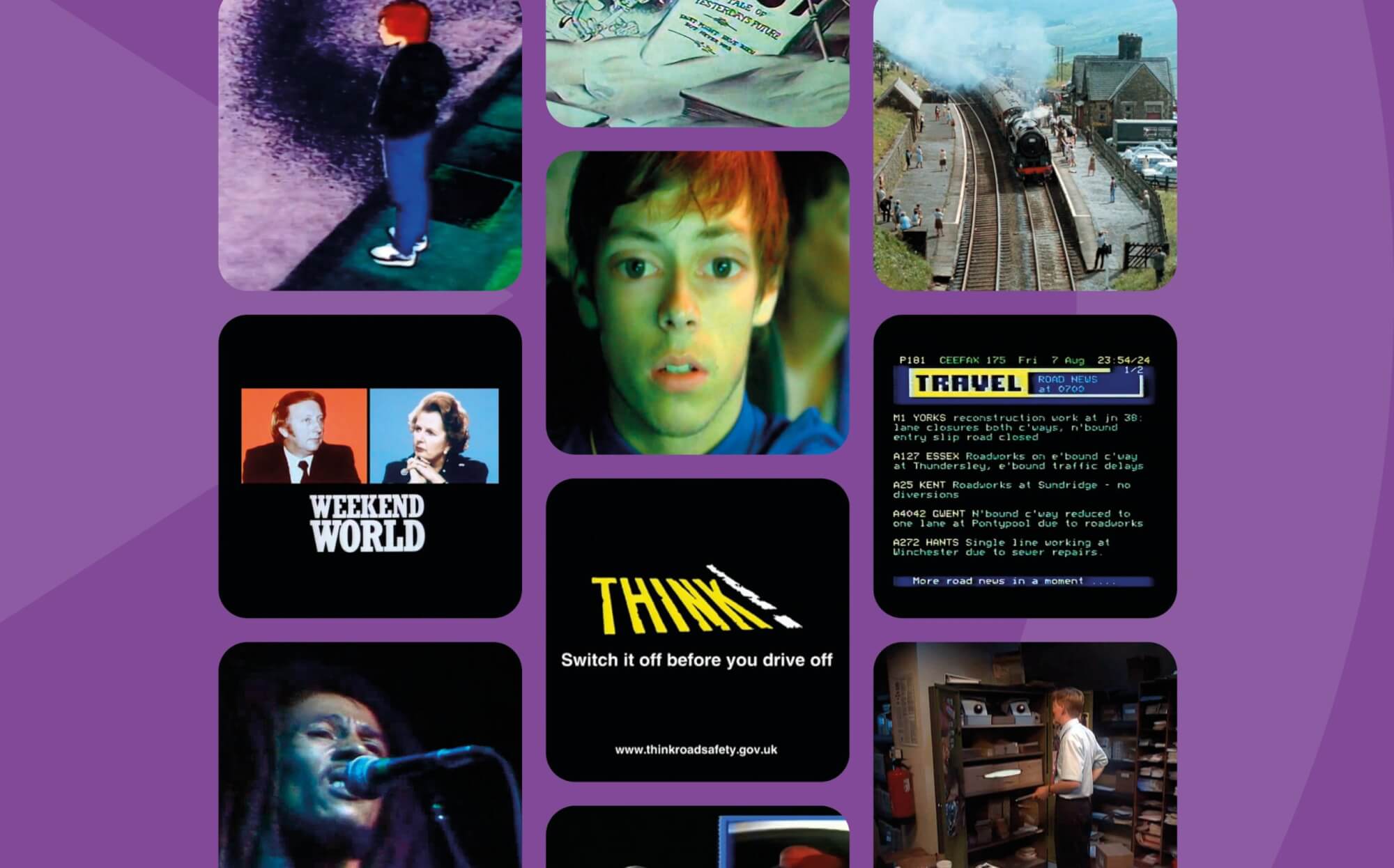 BFI Replay launches across the UK, offering free access to 60 years of UK screen history in public lending libraries across the country.
BFI Replay is a unique free-to-access, digital archive resource from the BFI, the result of one of the UK's largest mass digitisation programmes.
The project is designed to preserve UK moving image archives video tape collections most at risk from technical obsolescence. 100,000 items, which would otherwise be lost forever, have been digitised across a range of tape formats spanning video's 60 year history.
EAFA is delighted to be one of the partner regional film archives working with BFI on the project. Footage from EAFA's collections, with a focus on stories from the East of England region, is now available to view on the BFI Replay portal.
Thanks to National Lottery funding and the support of Esmée Fairbairn Foundation, thousands of these newly digitised moving image stories are now exclusively available to view on BFI Replay in UK-wide public lending libraries.
A living digital archive
Exclusively available only in UK public lending libraries, BFI Replay is already live in the 13 library services who have worked with BFI to develop the new platform. A full list of libraries already signed up can be found here.  Full national rollout of BFI Replay is underway with over 40 new library services coming on board soon, and many more libraries signing up across the UK.
BFI Replay is a living digital archive that will grow and evolve as newly digitised content from the UK Regions and Nations Film Archive partners continues to be added.
Well-loved stories and forgotten gems
Drawn from the collections of the BFI National Archive and partner UK Regions and Nations Film Archives, the selected videos include historically significant material from ITV and Channel 4, some stories familiar and memorable, others forgotten gems, rare and unseen for decades, to build a revealing nationwide picture of public life in the video era.
Content highlights include a focus on TV Soaps, peeling back the years of some of Britain's best-loved soap operas such as Coronation Street, Brookside, Emmerdale and Crossroads as well as less well remembered shows including Albion Market, General Hospital and Family Pride, the first British-Asian soap opera.
Fondly remembered classics of Children's TV also feature with episodes of Metal Mickey and Animal Kwackers amongst others.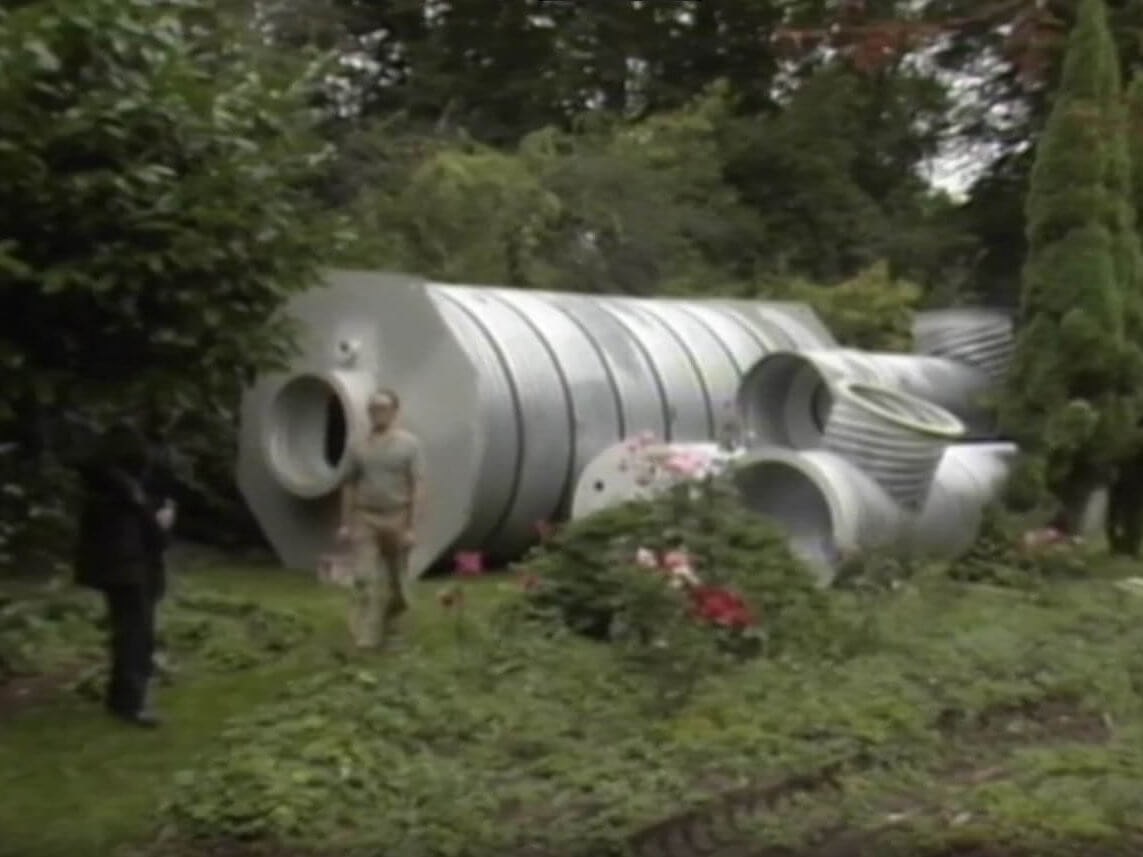 A resource for years to come
Arike Oke, BFI Executive Director of Knowledge and Collections said, "BFI Replay gives democratic, UK-wide, free access to our regional and national film and television archives which for too long have been inaccessible to many. Through the public libraries network we're able to meet people where they are, regardless of their digital proficiency or home access to the internet. Connecting people in each UK nation to their stories and vital histories on screen."
Angela Graham, EAFA's Archive Manager, said, "We are very pleased to have had the opportunity to  contribute to the national BFI Replay project, and we are delighted that part of EAFA's ITV news collection and selected regional film footage will be enjoyed by library visitors across the UK."
Jane Alvey, EAFA's Curator, said, "BFI Replay is focused on the video era of the 1970s to the 1990s, a period within living memory that has shaped our lives today. It's fascinating to look at real events and people on film from that time and hear their stories. This project began with the digitisation of thousands of hours of video, so that we'll be able to continue watching and enjoying this material in decades to come."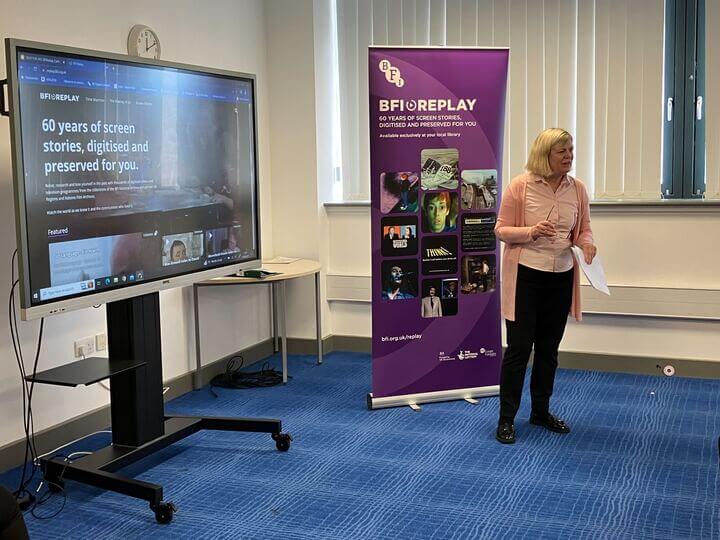 Four strands to explore
BFI Replay collections has been curated under 4 main content pillars: 'The Time Machine', 'The Making of Us', 'Screen Stories' and 'Closer To Home'.
The Time Machine: A journey into the past through archive film, television and video, with curated collections exploring key events and eras in British history, as well as a search tool to search by date or decade. Highlights include reports on The Minders' Strike 1984-85 and programmes taking us back to the early years of the technological revolution in the 1970s and early 1980s.
The Making of Us: Times change, and so do we. Featured collections explore our communities and shared memories through archive film, television and video from across the UK. Highlights include a look at the many ways TV and video shaped our learning experiences over the years, and a collection celebrating Cymraeg, the Welsh language.
Screen Stories: A voyage of discovery into screen history, uncovering classics and forgotten gems from TV yesteryear, adverts, government films, filmmaker interviews and much more besides. Highlights include public information films and some of the most popular and surprising programmes from the golden age of regional TV.
Closer To Home: Telling stories strongly rooted in location or regional resonance, these curated collections bring together films, videos and programmes made by, for or about local communities to library locations, as well as places, issues and events from across each nation and region.
BFI Replay is now available in the East of England in Cambridgeshire Libraries and Suffolk Libraries. 
BFI Replay is made possible thanks to funding from the National Lottery and and the support of the Esmée Fairbairn Foundation. More information is provided in the BFI Replay Introductory User guide available at bfi.org.uk/replay.