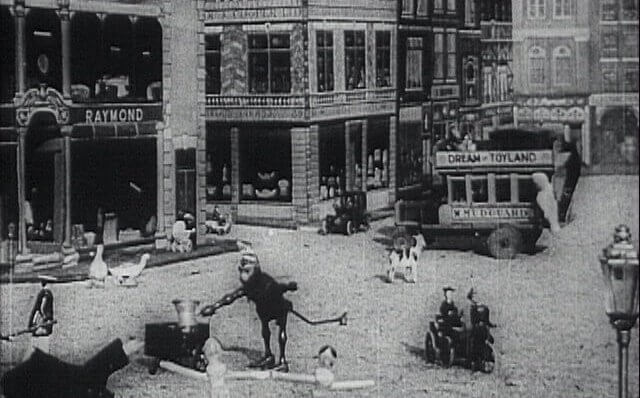 Join us and celebrate the legacy of the 'astounding invention' of 9.5mm filmmaking in its centenary year
FILM SCREENING
When: Wednesday 19 October 2022, 11.30am and repeated at 1pm (duration – One hour (approx)
Where: The Green Room at The Archive Centre, Martineau Lane, Norwich, NR1 2DQ. There is free limited car parking.
Cost: FREE
How to Book:  Email eafa@uea.ac.uk  (pre-booking required. Contact Angela Graham)
EAFA will screen archive film relating to cinema going and filmmaking to celebrate the 100th anniversary of 9.5mm film.
The 9.5mm gauge was an 'Astounding Invention' when it was introduced in December 1922. For the first time filmmakers could put a camera in their pocket and go out and make films. The free one hour compilation will bring together archive films of cinema going , filmmaking and examples of 9.5mm films taken from the EAFA collection.
**Please note, these are rescheduled screenings, previously to take place as part of Heritage Open Days on 15th September but postponed due to the period of mourning for Queen Elizabeth II.
Heritage Open Days is England's largest festival of history and culture; every year, thousands of volunteers and supporters organise events that allow us to discover hidden places and try out new experiences. Brought to you by the National Trust, supported by players of People's Postcode Lottery and run by thousands of local organisations and volunteers, Heritage Open Days gives everyone free access to experiences and events across England, including access to many sites that usually charge for admission. For details and opening times, visit www.heritageopendays.org.uk.