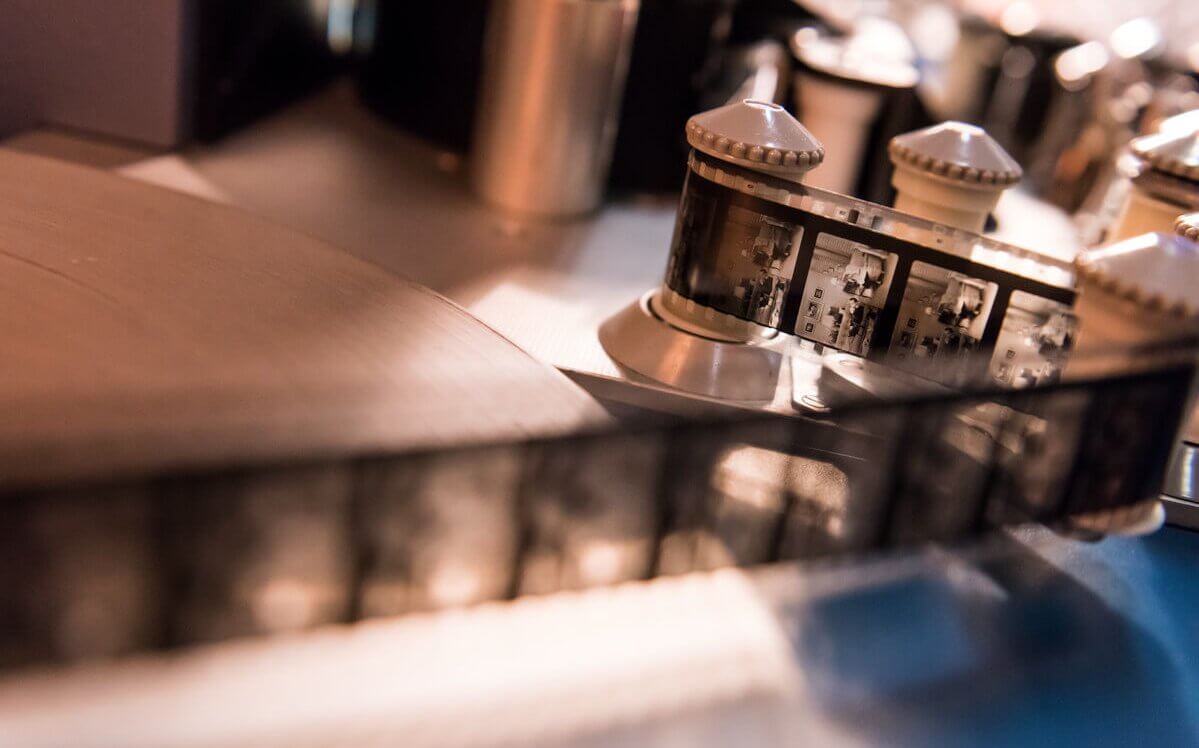 Join us for an archive film screening and discover the highlights of EAFA's collection on Wednesday 26th April 2023.
In this archive film screening, you'll have the chance to watch some of the highlights from EAFA's collections. The films span a range of time periods, genres and subject matter, and show the rich range of films that EAFA holds and preserves.
The films will be shown on real film from EAFA's collection of viewing prints, offering a rare chance to experience the sounds and sights of the classic cine club.
Tickets are free but spaces are limited, so we recommend reserving your space. To book, please fill in this form, or contact us. The screening will take place twice, at 11am and 1pm, so please indicate which event you'd like to attend.
Event details
Tickets: The event is free to attend, and booking is advised. Reserve your tickets here >>>
Date: Wednesday 26th April 2023
Time: 11:00am – 12 noon, repeated 1:00pm – 2:00pm
Running time: approx. 60 minutes
Age rating: Suitable for ages 14+
Venue: The Chittock Room, The Archive Centre, Martineau Lane, Norwich, Norfolk NR1 2DQ
Finding the venue: The Archive Centre is on the County Hall site, and is roughly one mile from the railway station and city centre bus station. It is easily accessible by car, walking, and cycling. When you arrive on site, look for the Jaguar aircraft – its nose points to the entrance to The Archive Centre.
Parking: Free parking is available at County Hall for Archive Centre users. If you are driving, please report to the security kiosk at the car park entrance to obtain a visitor's parking pass. Free bicycle parking is available on site.
Accessibility: The venue is wheelchair accessible, with disabled toilets available. Disabled parking spaces are available close to The Archive Centre entrance. For further information and to let us know how we can make this event accessible for you, please contact us.