The East Anglian Film Archive (EAFA) is the regional film archive for the East of England. Established in 1976, EAFA was awarded National Archives Accreditation Status in 2017. EAFA's holdings of film, video and digital moving images are rich and varied and include unique collections from ITV Anglia, BBC East, and the Institute of Amateur Cinematographers (IAC).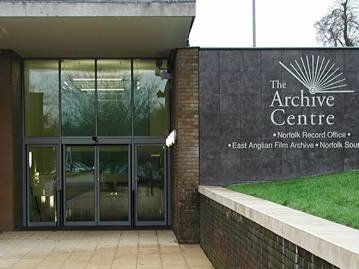 The East Anglian Film Archive (EAFA) is owned and operated by the University of East Anglia. In 2003 the archive moved to a new £7.5m Archive Centre at County Hall, Norwich, funded by the Heritage Lottery Fund, Norfolk County Council and UEA.  The Archive Centre is also the home of the Norfolk Record Office.  The archive has a team of specialist staff who preserve and provide access to moving image material.  EAFA has been an accredited archive under the National Archives Accreditation Scheme since 2017.
The collection comprises about 12,000 hours of film and up to 30,000 hours of videotape. The content mainly relates to the East of England region (Bedfordshire, Cambridgeshire, Essex, Hertfordshire, Norfolk and Suffolk).  It also includes collections of national and international content.  EAFA's mission statement: 
'The East Anglian Film Archive will strive to be a sector leading moving image archive inspiring new and diverse audiences through technological innovation.'
EAFA is part of a national network of public film archives called Film Archives UK.